not so long ago, there was an ugly pink bathroom. This bathroom would have made Barbie very happy:)
You know what they say...pink makes you nuts.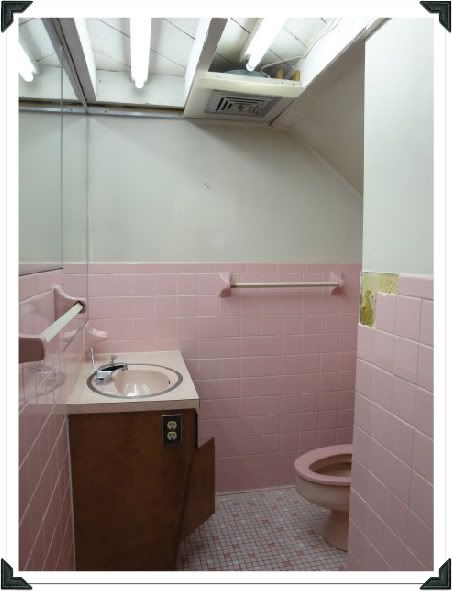 Well today I will present to you the much easier on the eyes bathroom that now exist in it's place.
Sorry Barbie, Ken won this battle!
For those of you on a tight budget it can be done, and this remodel is the perfect example.